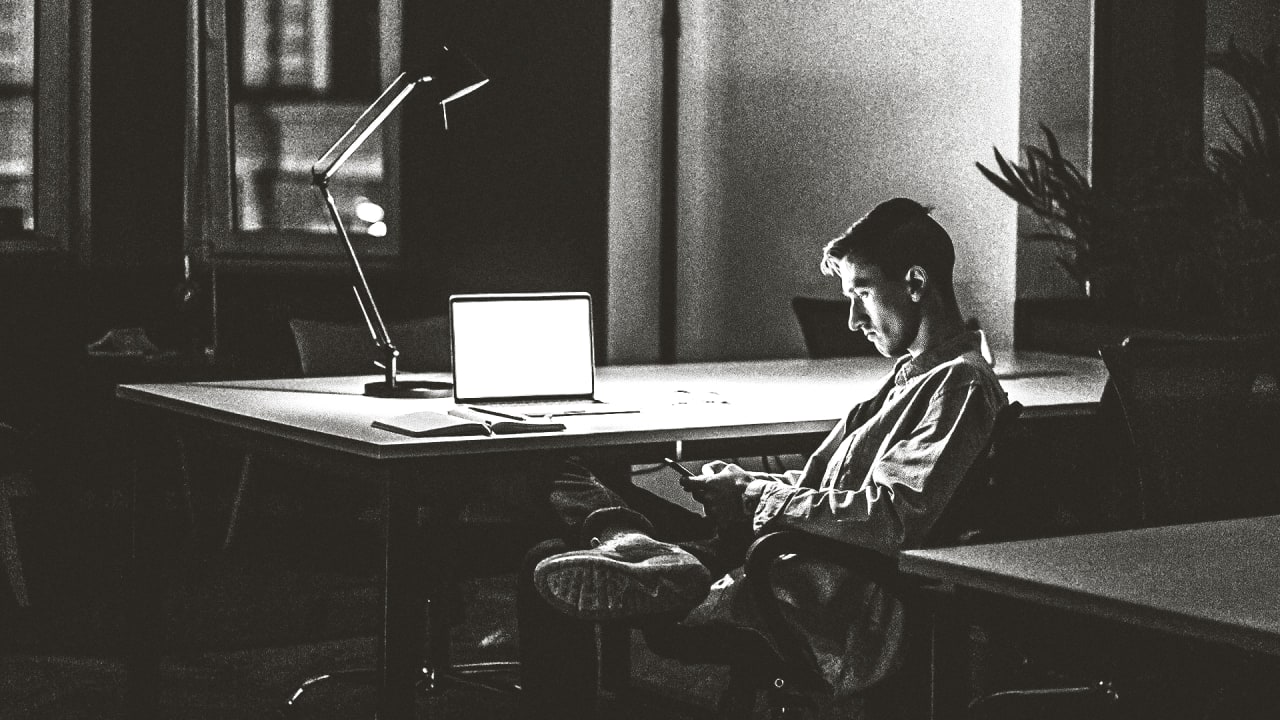 The pandemic has blurred the lines between work and life, wreaking havoc on the concept of balance for many, especially women. This is a story I know very well: I am the mother of her three children, the founder and CEO of an early stage startup, and last fall at a pivotal time for my company, I was forced into the role of caregiver for my ailing father.
I'm not the only one on the team who feels a lot of pressure to balance what feels like an overwhelming work-life commitment, but my personal experience with it has made it easier for employees to Protect your personal time, week by week with true, functional flexibility.
As the definition of when and how work continues to evolve, companies that build their work culture in a way that reflects the realities of their employees will thrive in terms of retention, recruitment and productivity.
The routines and structures that once kept our work and home lives completely separate have faded, and many employees continue to be productive and effective in their full-time roles despite shifts. There are three important ways leaders can recognize that. Focus on and care for family needs.
Recognize employees' external commitments
Many have become accustomed to having additional time to stay in touch and coordinate logistics within the family while working from home. Mandatory regulations and reduced flexibility in working hours will force many employees to reassess their employment. Employers looking for ways to support these team members can start with questions and observations. What does this new-found flexibility enable and how can we continue to support it that traditional work structures cannot?
School pick-up and drop-off:

Many parents experienced school drop-offs when they were normally in the office, and had the opportunity to hand over responsibilities to nannies and other family members. Many are currently unable to find suitable parenting options to return to "normal" school life.

New care situation:

More caregivers than ever before are coming out of the pandemic. Today, care

second biggest reason

employee retires. actually,

one-fifth

One of our employees is taking care of a loved one. The challenges we face as the world returns to 'normal' impact productivity in the workplace and lead to retention issues.
rethink the definition of work
Over two years of working remotely has proven that employees working remotely not only increases their flexibility, but actually increases their productivity and performance levels. Building a workplace that fosters true employee engagement and satisfaction requires rethinking and redefining "work" to focus on output and environment.
That being said, of course there are limits and boundaries to what that looks like for an organization. Here are two strategies I've seen equally successful for both employers and employees, especially as I continue my own parenting and caregiving journey.
Introduction of "core hours":

This is a preset time frame during which employees are expected to be online, accessible and working. Outside of this period (usually he spends 4-5 hours a day), the employee is required to spend the rest of the day to supplement other duties (school pick-up, soccer practice, doctor visits, hospital visits). You have to be free to do your work.Such

Flexible days:

Consider maintaining a WFH day if you choose to return to the office. That way, employees can have some flexibility while spending time in the office. Hybrid work has proven to be effective and inclusive. Many employees who provide care at home find it difficult to concentrate and look forward to a change of environment.
Implement programs and benefits that truly reflect our employees
In today's "post-pandemic" workplace, employers must be intentional in their approach to benefits and policies, with a particular focus on programs that reflect the company's values.
Compensation and traditional benefits remain important, but companies that recognize the intersection of life and work and care about how their employees are supported in these moments will come out on top. actually, 40% or more Percentage of employees who say they are more loyal to their company if benefits are customized to reflect their individual needs
Breaking the mold benefits:

This means thinking beyond typical parental benefits and standard state mandatory leave policies. Employees are looking for more reliable support from their employers, one that reflects their life stage.

Caregiver support:

Data suggest that family caregivers and parents make up a large portion of the workforce, but these employees are largely overlooked by workplace policies and benefits. Many organizations are feeling the impact of employee caregiving on their retention efforts. actual,

4 in 10 working caregivers

In the next year alone, you risk choosing between work and family demands. These employees need innovative programs and policies built to meet their exact needs rather than carry over from one-size-fits-all family care benefits.
Ultimately, employers who want to retain top talent must shift toward increasing employee loyalty through tangible support solutions at every stage of life. Employees, from entry-level employees to senior executives, have a wide range of needs and continue to expect workplace benefits and programs that integrate these needs into their jobs.
Decrease turnover, increase employee loyalty, and increase productivity by proactively considering how your organization can support employees facing logistical challenges returning to the office. can be increased.
---
Jessica Kim is Anakeaplatforms that partner with employers and institutions Provide practical and emotional support to working family caregivers as part of a benefits package. she also i'm not alone podcast.
---