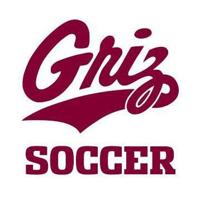 MISSOLA — Having not beaten Montana in eight attempts since 2008, Boise State knew it and gave it its best Thursday night at Boise's Boa Soccer Complex. And the short-handed Grizzlies matched it.
The Broncos, who have scored 10 goals in their last three games, scored three in a 3-1 win over Oregon, but were scoreless entering the second half on Thursday. We matched again.
The result was very satisfying – from Montana's point of view – with a 0-0 draw, and Grizz coach Chris Citowicki was even hotter than usual afterwards.
"Talk about the adrenaline rush," he said. "That's the best Boise I've seen. They're motivated, they're energized and we needed to respond. I'm proud of our response. It's fun to be a part of." It was a game."
The draw improved Montana's record against Boise State to 7-2 since 2008 and kept the Grizzlies undefeated against four Mountain West Conference opponents this season. in the league.
"Some people look back and say we should have won, but overall I'm pretty happy with our results against Mountain West," Sitwicki said. South of Missoula against North Dakota State University at his campus stadium.
If Sitwicki was excited afterwards, he would have been nervous at kickoff.
His team moved to Boise with defenders sophomores Allie Henrickson and Molly Qualley not breaking out.
She and Mackenzie Kilpatrick on the right, center backs Arie Larsen and Charlie Boone, and goalkeeper Camellia Shue played for 90 minutes.
If Boise State had 13 shots and scored 5 goals, at least as many shots would have been stopped in the back line before they became dangerous.
"It shows the depth of competition within that group.
"They played the full 90 minutes and were exhausted at the end. They were limping on the field, but they didn't want to lose and they were still going.
After a scoreless first half, Boise State brought energy from the opening minutes of the second half, with Shue and Kilpatrick teaming up to stop a dangerous chance in front of goal.
The Broncos had eight shots in the second half, five of them on goal.
Midway through the half, Sitwicki had an opportunity to rally the players on the field when Meisa Walters developed leg cramps and stopped the game for several minutes.
"We pulled them in and told them they didn't lose the game because of their efforts," he said. "We will do our best.
"We've had good competition, but they're trying to push to another level. We need to get to the next level and we're not going to let them win this game."
Boise State had four shots in the final eight minutes. Xu made two saves, one blocked by a defender in front of her and one going outside the goal.
For Xu, it was a career shutout 16th.
Boise had the more dangerous looks in the game, but Montana still owned 55% of the possession, and it was the Grizzlies' second win of the season, just 13-8.
Their best look at goal came at the end of the first half when Walters stole the ball near the sideline and Maddie Ditta fired a shot just over the crossbar.
Dita had two shots off the bench, as did Delaney Lou Shore.
Sunday's opponents, North Dakota State University, are 4-2-2 and will play in Idaho on Friday night.
.